[
Cut Vinyl Graphics & Decals
Custom Cut Vinyl Decals & Signage
Our custom decals are built using individual cut vinyl pieces, they are not printed and as such have a longer life span and higher quality look. Ideal for racing vehicles, vehicle signage, Shop signage, promotional and replica vehicle builds and much more. Each Custom Cut Vinyl Decal is priced individually depending on amount of colours/layers and size.
We specialize in vehicle signage, having your logo and branding applied to your work vehicle is a great method of promotion and gaining new customers for your business as you drive around. Our vinyl is easily removable should you require and once installed, it will last for years.
Should you not want to commit to having vinyl applied to your vehicle we can also create large magnetised signage that can be attached and de-attached as required.
If you need window graphics/signage we can do that too, we have designed, prepared & installed many window graphics for various companies throughout Brighton & Hove. We offer an extremely professional service and can deliever your graphics ready to be installed on transfer tape, we can even offer tips & guidance on application.
We also offer a full fitting/installation service at your location or bring your vehicle to our internal garage/workshop space, we have plenty of room – Please contact us for further information.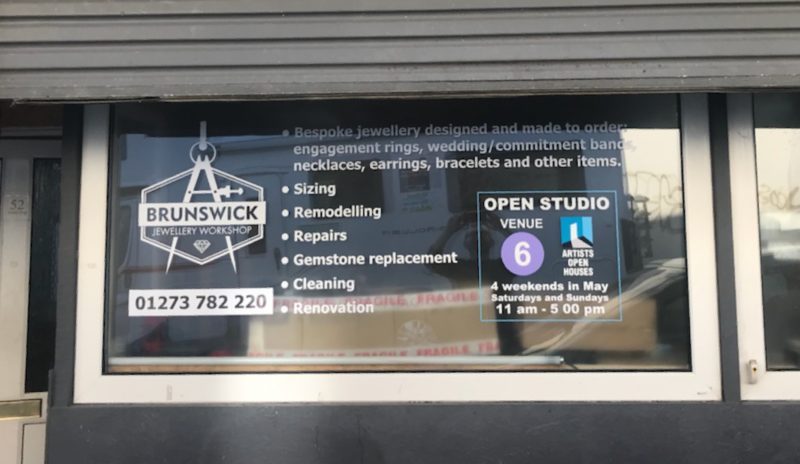 Our Customers Include